George Dunn; Under Manager Parkhouse Pit,
Janet Rodrigues - George Dunn was my great great grandad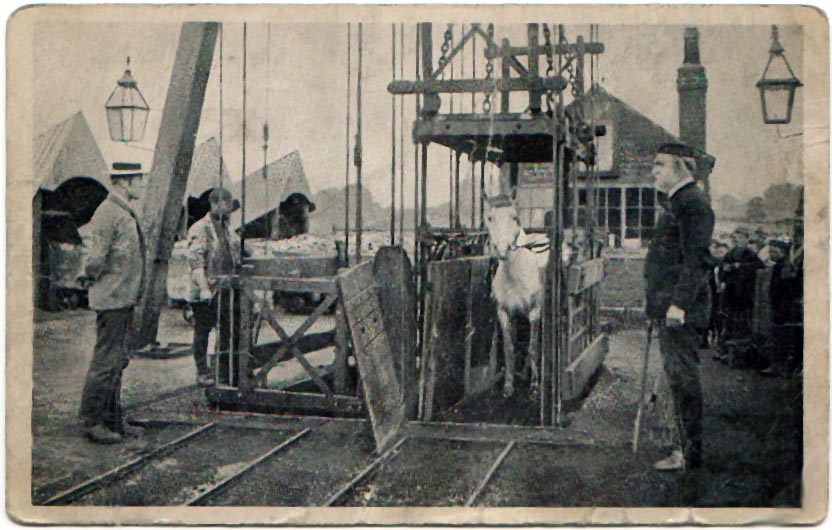 " ARRIVAL AT DAYLIGHT"
Ponies arriving at the top of the shaft after nearly 20 years in the bowels of the earth. Ponies not infrequently spend nearly the whole of their lives underground. This photo was taken at one of Clay Cross Mines where the celebrated "C.X.C Gold Medal" Coal is produced.
This photograph has been in our family since it was taken. I have seen this picture on other sites but this is an original.
In the photograph he is wearing his smoking hat, which I have as a family heirloom.